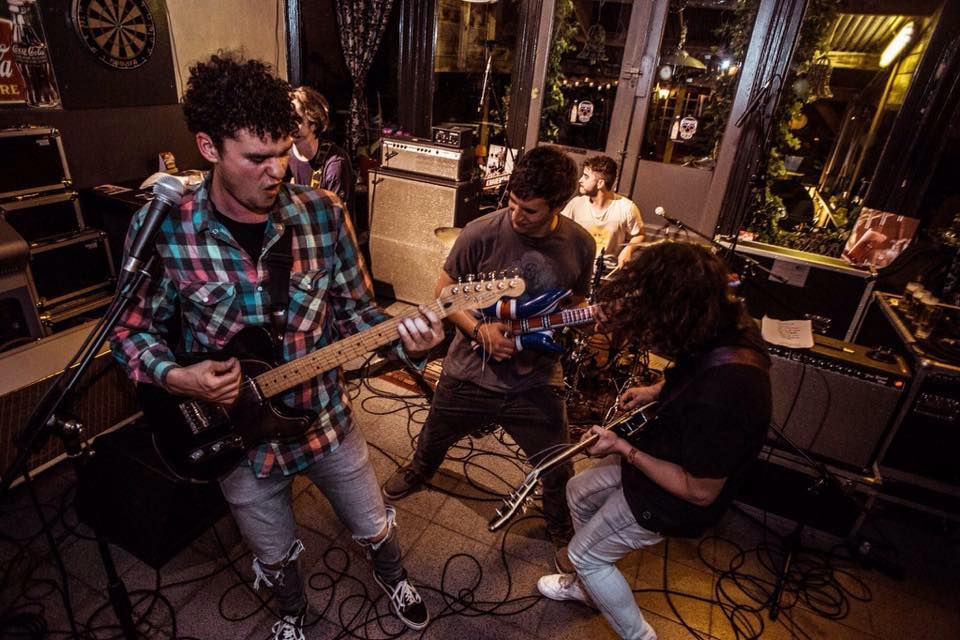 De groep Dorian and the Grays, omschreven als  vier jonge twintigers die – in een poging om om te gaan met het vooruitzicht van een reddeloze toekomst – onbezonnen muziek maken", stoppen er na zes jaar mee.  "Eens het vlammetje is opgebrand…" weet Vincent ons te vertellen.
Hoewel ze in Wetteren en omstreken toch regelmatig aan de bak komen, geven ze er de brui aan, maar ze zijn niet van plan om stil te zitten.
Vanavond 22/10/2016 geven ze hun afscheidsoptreden in Lemon Bar, aan het station van Wetteren.
Herbeluister de gezellige babbel met deze heren:
Facebook:  Dorian and the Grays.